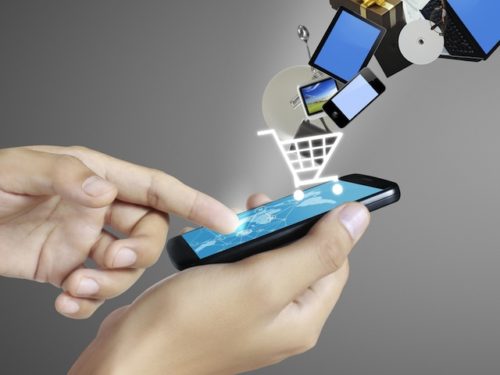 THE POWER OF MOBILE MESSENGER SERVICES IN RETAIL
The importance of mobile devices in the consumer retail experience is already well-known, with 78% of Brits using their mobile phone for online shopping when they are out and about. However what retailers are failing to exploit is the potential to embrace consumers and drive shopper engagement through messaging apps.
Despite the fact that social media is embedded increasingly in consumers' daily lives, messaging services such as WhatsApp and Facebook Messenger are being overlooked by retailers as effective platforms to engage with mobile consumers and utilise them as purchasing channels.
According to TechCrunch there are now over 1.5billion daily WhatsApp users, so shoppers are already using the app…however to communicate with friends and family rather than to shop. The next stage for retailers therefore is to tap into consumers' familiarity with the platform – offering a close, conversational style, personalised dialogue between them and their customers – and driving shopper spend via in-app purchasing.
Some retailers have already experimented with messaging apps – Burberry for example increased their advertising push on WeChat, a popular social media app from China, in 2016 while Net-a-Porter more recently collaborated with WhatsApp to develop a function that allows shoppers to purchase directly through the messaging app.
Threads, a UK-based luxury retail has capitalised on the shift towards mobile, recently raising $20m, (£15.6m) in funding to drive growth and extend its global reach. The retailer provides a chat commerce platform that allows shoppers to purchase clothing and accessories through social media and WhatsApp. Other retailers, particularly those targeting younger shoppers, must seize the opportunity that messaging services present using messenger-specific promotions, sending stock alerts for in-demand items and providing newsletters and new-in information via messenger to generate sales, while also providing a means of purchasing in-app.