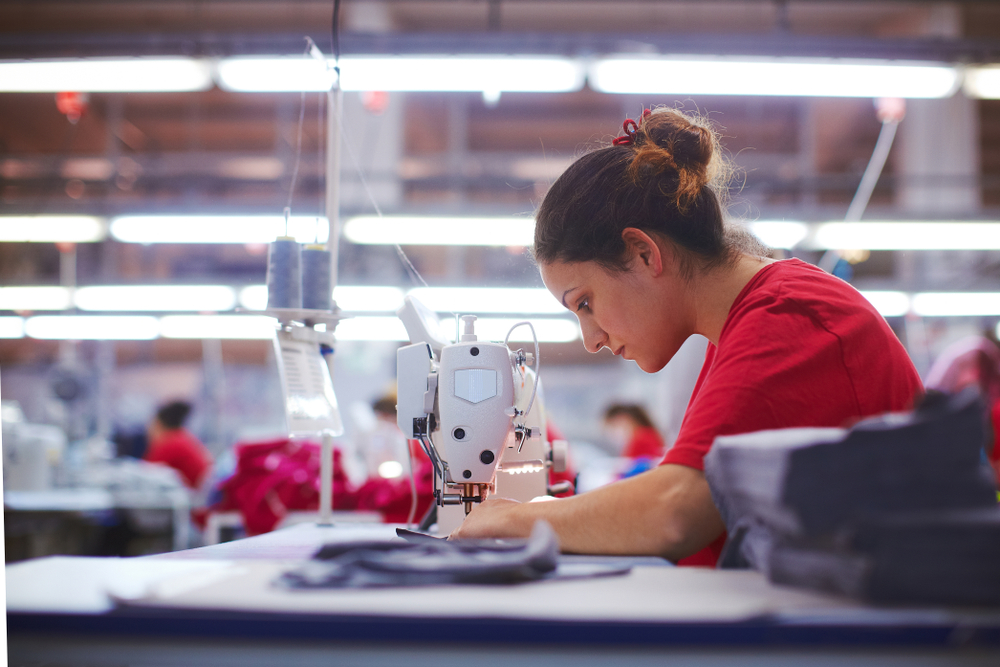 Covid and Brexit could boost UK factory output by up to £4.8bn
Factories in the UK could be manufacturing up to £4.8bn more goods for British retailers over the next year, as Brexit and the pandemic encourage companies to bring production home. 
This is according to a report from Alvarez & Marsal and Retail Economics, cited by the Guardian. It explains that the extra orders – which would mainly consist of food and fashion products but may also include homewares and DIY items – would equate to the UK's entire clothing manufacturing output. 
Signs of the trend are already starting to emerge. For instance, online fashion giant Asos is manufacturing its new, affordable AsYou range from approved factories in Leicester. Ted Baker also announced this month that it will be launching a Made in Britain collection. 
Retailers are implementing changes after the coronavirus pandemic highlighted weaknesses in global supply chains. They can often be slow to respond to spikes or drops in demand brought about by shock events or rapidly evolving consumer requirements. 
The possibility of a no-deal Brexit – which could see the introduction of tariffs as high as 80% on some meat and dairy items, 16% on footwear and 12% on clothing – has also encouraged retailers to look at alternative solutions. 
Investor and consumer demand for sustainability products also play a key role in this trend; the environmental cost of transporting goods from the far east, and many items ending up unwanted, has become a major consideration. 
The report noted: 'Seven in 10 of the retailers surveyed for the report said they had already started changing the way they sourced goods to meet green or ethical targets.'
In Powys, Wales, 70 people who used to work as sewers for Laura Ashley have returned to the trade at a new factory where ethical supplier Fashion Enter is manufacturing clothes for Asos. The company has also just secured a contract with online clothing specialist N Brown, which owns Simply Be. 
Chief executive of Fashion Enter, Jenny Holloway, explained how business was up by over a third this year. She added that retailers were searching for more responsive supply closer to home, after the pandemic highlighted the inflexibility of getting clothes shipped from Asia. 
"It's commercial suicide to back long lead-time stock at the moment," Holloway said. "Retailers are getting closer and closer to the season […] there is no way I would have opened the factory in Wales unless I was certain there's a long-term trend in coming back to the UK. It's exciting."
At the same time, over-50s brand David Nieper is recruiting 30 dressmakers and investing £4.5m in a textile factory in its home town of Alfreton, Derbyshire, where it will print and dye its own fabrics.
"Manufacturing in Britain makes business accountable and allows control over each step of the production process," said chief executive Christopher Nieper. 
"Offshoring manufacturing is essentially offshoring responsibility and indeed pollution. Currently two-thirds of emissions from UK clothing occur overseas. It's not acceptable to shift the problem to where it's out of sight and out of mind."
When it comes to sustainability, The Delta Group is committed to making a positive contribution to society and the environment by advising our clients on how to embed sustainability practices into their communications. If you'd like to find out more about this or our services – which include retail displays and packaging made in the UK and Ireland – we'd love to chat, so please get in touch today