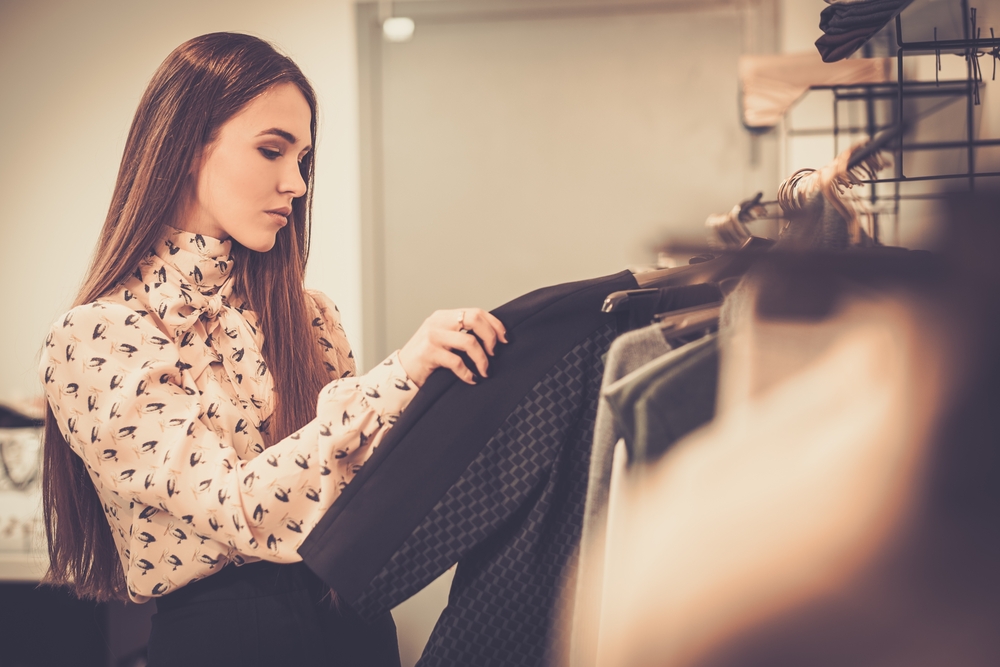 How fashion retailers can set themselves up for success in 2021
When Covid-19 took hold in 2020, the fashion industry – along with many others – braced itself for what could only be a rocky ride.
Predictions were gloomy. McKinsey, for example, estimated a drop of 93% in annual fashion industry profits in 2020. However, against the odds, the industry ended strong, finishing the year worth more than £1 trillion globally.
Since then we've seen the rapid rollout of the UK's vaccination programme and a significant drop in coronavirus cases, and it feels like the industry – and its customers – are ready to press restart.
Online fashion retail sales soared in March as consumers prepared for the reopening of outdoor trading in pubs and restaurants on 12 April. While in physical stores, retailers have been pulling out all the stops to welcome shoppers back with open arms. 


The competitive world of online fashion retail
The industry may have received a welcome boost from customers investing in post-lockdown outfits, but as The Drum points out, competition online is incredibly fierce. Regardless of whether you are a household name, a challenger or a fresh-faced start-up, generating consistent sales is no mean feat.


With hundreds of websites all vying for consumer attention, fashion retailers face a constant battle of how to maximise their existing customer base and get their brand in front of potential new customers.
Retailers need to let people know they exist, encourage visitors to buy (as well as browse), boost basket values, and convince customers to come back and make purchases in the future. Add the extra strain of the past 12 months, and it's no wonder they are feeling the pressure.


No quick fixes after a year of uncertainty
Alas, there is no one-solution-fits-all to these challenges. There may be a few short-cuts along the way, but these are unlikely to deliver long-lasting results.
Many fashion brands and retailers have shown true grit over the last year, approaching marketing activities with a sense of determination and resolve. By focusing on certain areas of their marketing strategy, they have been able to create a sustained return.
With solid foundations, a will to survive, and a readiness to innovate, many retailers have been able to overcome uncertainty, claw back a tangible ROI, and set themselves up for success in 2021.


10 tips for successful fashion retail
Success may feel out of reach, but with the right combination of marketing skills, knowledge and experience, retailers can position themselves ahead of the competition.
Here are ten tips on how you can follow suit and weather the changes from the pandemic.
1. Understanding your customers inside out means asking a lot of questions. Here's a few to get you started: What do they need? What are their interests? What trends do they follow? Where can you find them online? What are their social media habits? How do they shop online?
2. Cross-channel consistency will help your brand stand out from the rest. By using the same messaging, branding, offers and promotions across all your marketing, you'll stay front of mind and relevant for longer.
3. Streamlining the customer journey is another must-have. It's glaringly obvious, but the easier it is to buy something, the more likely someone will make a purchase. Make sure personalisation features heavily and that your site works (and loads quickly) on all devices. Plus, think about what payment types are best suited to your audience.
4. Look after your profit margins. Discounts, special offers and deals are all great ways to boost sales. But they are only effective if they boost profit margins too.
5. Getting your products in front of your customers can be tricky. Using the reach of influencers can be a good way of achieving this – as long as it's done strategically and transparently.
6. Don't take your eyes off the competition – not even for a moment. There's a huge amount to be learned from their activity. Find out their strengths and weaknesses so you can learn from their mistakes and be inspired by their successes.
7. Use persuasion, emotion and trust tactics to create a sense of urgency. In other words, make FOMO your friend.
8. Why just sell when you can upsell, cross-sell, BOGOF, and bundle? Just make sure your tactics to boost basket value don't eat away at your profits.
9. Understand that some people are not going to make a purchase the first time they visit your site. Plan for the inevitable by retargeting, remarketing and reminding people what they were looking at.
10. Think beyond the sale and focus on the lifetime value of repeat customers. A simple buying process will get them to the checkout the first time, a smooth repurchase process will have them coming back for more.


At Delta Group, we work with businesses like yours, delivering multi-channel marketing strategies. Get in touch to find out how we can help you connect with your customers, empower your strategic goals, and set yourself up for success this year and beyond.