THE MOVE TOWARDS A MORE SUSTAINABLE FUTURE
Sir David Attenborough's latest documentary, A Life on our Planet, has moved a nation. The film makes for hard-hitting, nevertheless essential viewing, as the broadcaster and natural historian explores how the natural world has been altered by humans – and not for the better. 
There is a clear call to action: "if we act now, we can yet put it right," Sir David tells viewers. The message is that we all – people and businesses included – must acknowledge the effects our actions and lifestyle choices have on our planet, and take proactive steps to reduce our environmental impact as much as possible.

Sustainable consumption – the new normal?
Eco-conscious and sustainable consumption was emerging as a key trend before the pandemic struck, though Covid-19 has likely made consumers ever more particular about the relationships they have with brands and goods. 
Reporting on this topic, the Telegraph acknowledges that there has already been speculation that consumers will have to be more frugal once the pandemic ends, but there is also a strong chance that sustainability will continue to be at the front of people's minds as they consider how to live more responsibly. 
Take plastic use, for example. Statista data cited by the Telegraph shows that searches for the term "Alternative to single use" increased by 137% in 2019-20 compared to 2017-18. Also, "sustainable "fashion" terms have seen a rise in search volume every winter as shoppers search for longer lasting and more environmentally conscious items. 

Retailers cannot let sustainability slip
A GlobalData study warns that the pandemic will likely halt business' sustainability practices for the time being. 
Analyst at the firm, Emily Salter, commented: "Making changes to materials, logistics and production processes to improve the sustainability of products and operations will slow, as sustainability is no longer top of retailers' and consumers' agendas.
"This is due to long-term adjustments being costly and many non-food retailers will be financially unstable as they emerge from the crisis after a significant period or low or no sales."
Yet, while consumers may be more preoccupied with health and hygiene for the time being, and while price and convenience may be a greater priority in the current climate, it would be a mistake for brands to park their sustainability efforts. 
Sustainability hasn't slipped shoppers' minds: in a survey of 2,000 adults, over half said they make purchasing decisions based on a product's overall environmental credentials. 
Food was the main area where people tried to shop more sustainably, cited by 55%. This was followed by clothing (31%), cleaning items (26%) and garden supplies (18%).
Sustainability is good for business – it can help attract new demographics, increase competitive edge, improve brand image and drive loyalty. But most important, it's the right thing to do. Brands have a moral duty to ensure sustainability and ethics are at the core of their operations. 

Following the footsteps of giants
Big businesses are making sustainability a priority: in an Accenture study on corporate sustainability, 99% of chief executives of the world's top organisations claim that sustainability is crucial to their future success. 
As well as acting sustainably, brands must find ways they can inspire sustainable shopping among consumers. Take Amazon as an example: the retail giant is helping consumers make more sustainable choices by labelling products on its website. 
The new 'Climate Pledge Friendly' label shows which items on the marketplace have one or more sustainable credentials. The label is used in all potential categories, from food to electronics, with the sustainable items also listed separately in a newly created section on the website or on the app. There are currently 18 sustainable certifications. 
In a press statement, Amazon said: "Climate Pledge Friendly products are clearly labelled in shopping results, have additional sustainability information on the product page, and are featured in a dedicated section of our store."
Over 25,000 products on the marketplace already have the label, with FMCG manufacturer Unilever supporting Amazon's initiative.
"This will drive scale and impact for more sustainable consumption by helping customers easily discover products that are Climate Pledge Friendly and encourage the manufacturers to make their products more sustainable," said Fabian Garcia, Unilever North America President. 

The time to act is now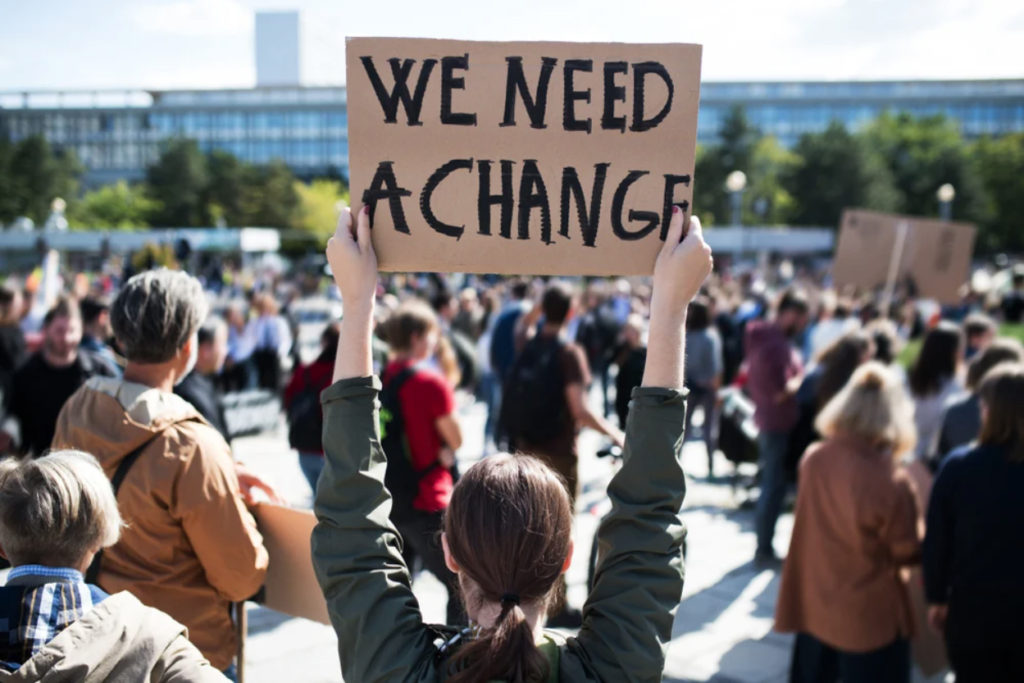 Ultimately, protecting the planet through sustainability will require a joint effort. Retail brands can identify how to operate more sustainably within their own businesses, but they must also ensure their manufacturers, suppliers and consumers play their part, too. 
The onus is on all of us to make positive changes that will help to protect our planet – and the time to act is now. 
At The Delta Group we aim to make a positive contribution to society and the environment by advising our clients on how to embed sustainable practices into their communications, as well as improving our own business practices. For example, we're switching energy consumption to be 100% green electricity, we've invested in new printing presses with better carbon footprints and are capable of switching single-use materials and plastics to more sustainable and recyclable options. To find out more, please email hello@thedeltagroup.com.