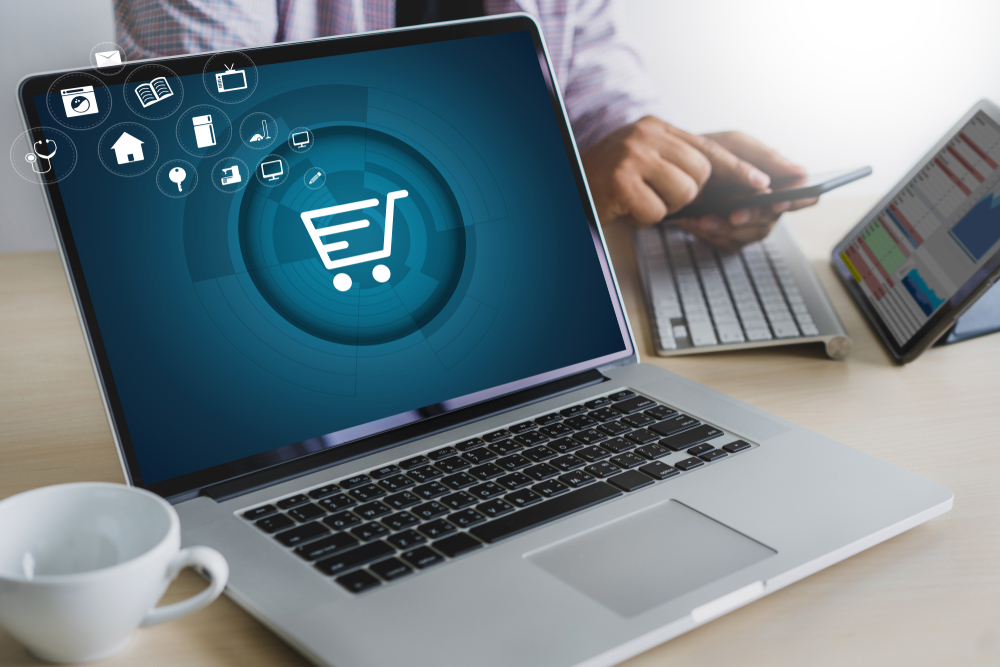 5 ways to boost your ecommerce strategy
It's an understatement to say the coronavirus pandemic has caused a shift in consumer shopping behaviour. The changes have been huge.
According to the ONS, ecommerce sales increased 46% year-on-year in 2020. Retailers must now reassess their digital strategies to ensure they are capturing and converting these new audiences.
Here, we consider five ways retailers can approach their ecommerce strategies in 2021 so they attract and retain customers online.


1. Shine a light on social and influencer marketing
With research showing consumers are spending an increasing amount of time on social media, retailers need to turn their attention to their social and influencer marketing efforts. According to RWRC's Ecommerce 2021 report, 35% of UK consumers have bought an item after seeing it on social media, while nearly a quarter have been persuaded to make a purchase based on an influencer's review.


Different social media platforms can be used to target different demographics – TikTok for Gen Z, Facebook for older generations, for example. With the right strategies, brands can use social media and influencer marketing to make low-cost, high-gain investments to reach target audiences.
Marketers also need to ensure they are up-to-speed with regulatory compliance on social platforms. Total transparency about a brand's relationship with an influencer is key.


2. Use brand discovery and discovery commerce to stand out
With so much competition online, you need your brand to cut through the noise. So, how do customers discover your brand? 
Brand discoverability is all about the whole package – the product, experience, service, brand story, and values. Add to that discovery commerce (which is based on the experience of a customer browsing a physical store until they find the right product), and you can start to anticipate customer needs, matching items to customers based on their online behaviour.
Brands must understand as much as possible about their customer – it's the only way to engage them and maximise brand discovery.


3. Greater collaboration holds the key to success
Alongside the big ecommerce hitters such as Amazon and eBay, there are a host of smaller and independent platforms driving forward consumer spending. According to the RWRC report, 73% of consumers in the UK are shopping via online marketplaces. Meanwhile, just 3.6% say they never shop on Amazon.
Brand presence on these platforms is vital, with 46% of customers saying they are less likely to shop with a retailer if their products are not available on online marketplaces. This kind of collaboration can help retailers work smarter and engage with existing audiences. Handing over profit to third parties might put some retailers off, but their scale and reach is undeniable.


4. UX should be second-to-none
One sure-fire way to retain customers is to offer them unbeatable online user experience (UX). But the UX customers expect and the UX being offered by retailers doesn't always go hand-in-hand. 
Consumers are looking for intuition and convenience when shopping online. Brands can achieve these goals in a number of ways. From accurate sizing tools allowing customers to buy fashion that fits, to virtual shopping experiences, there are clear rewards for retailers who fine-tune and invest in their UX.


5. Use personalisation to build closer consumer connections
Retailers need to go deep with their personalisation efforts. Deep, data-driven personalisation can help attract and retain customers. By analysing customer purchasing behaviours, search terms and other metrics, brands can make recommendations that resonate and serve up content that speaks to target audiences.
Loyalty schemes are a popular way retailers can capture customer data. They work by bringing together in-store and online customer behavioural and transactional data, allowing brands to further engage with individual customers.
At Delta Group, we specialise in delivering dynamic multichannel marketing campaigns to clients around the world. Find out how we can help your brand connect with your customers. Get in touch with the team today.