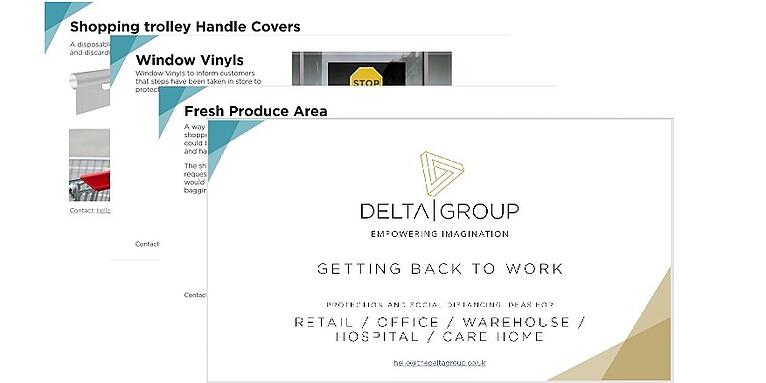 GET READY FOR LIFE AFTER COVID-19
We're looking forward to getting Back To Work, but we don't expect it to be Business As Usual.
That's why we've expanded our 'Advisory signage and Personal Protective' equipment with suggestions and ideas for customer traffic management, social distancing and responsible purchasing.
Whether that be protecting staff, customers or patients in your
Retail estate / Office / Warehouse / Hospital / Care home

Click on the image below to download instantly: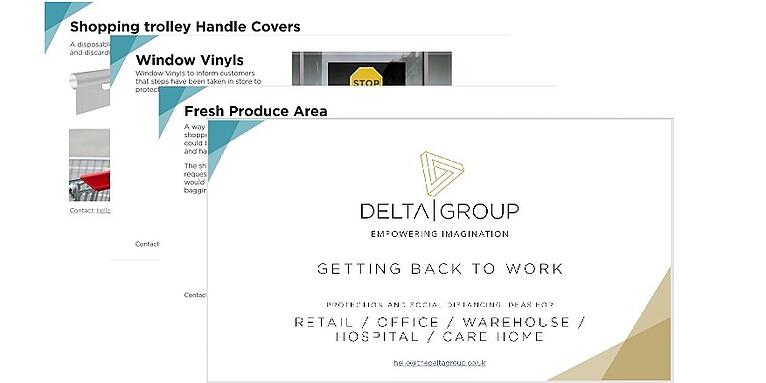 Branding – We can provide a creative artworking solution to design all of the ideas aligned to your brand guidelines.
Retail clients and brands are starting to think about how they will serve their customers when the lockdown is lifted. They are starting to plan new ways of interacting with and managing clients as they come through the door and move around the store. The most successful organisations are able to offer a welcome, practical steps and reassurance, as well as providing the goods and services that they sell best. 
Best selling items include:
Sanitisation stations – made of wood and wipeable card, plus anti-bacterial hand-gel, dispensers and towels
Full face visors – transparent plastic headgear
Floor stickers and stand-apart signage
Queuing barriers – portable, configurable, quick to assemble
And many other items – click to view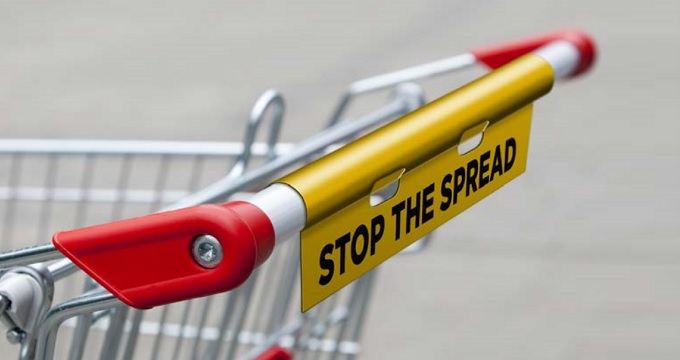 Our print and manufacturing operations (400,000 square feet of capacity and warehousing) with our installation teams are fully open with versatile staff, technology and distribution to get your production done and installed.
Delta is here to help. Please email hello@thedeltagroup.com for more information.