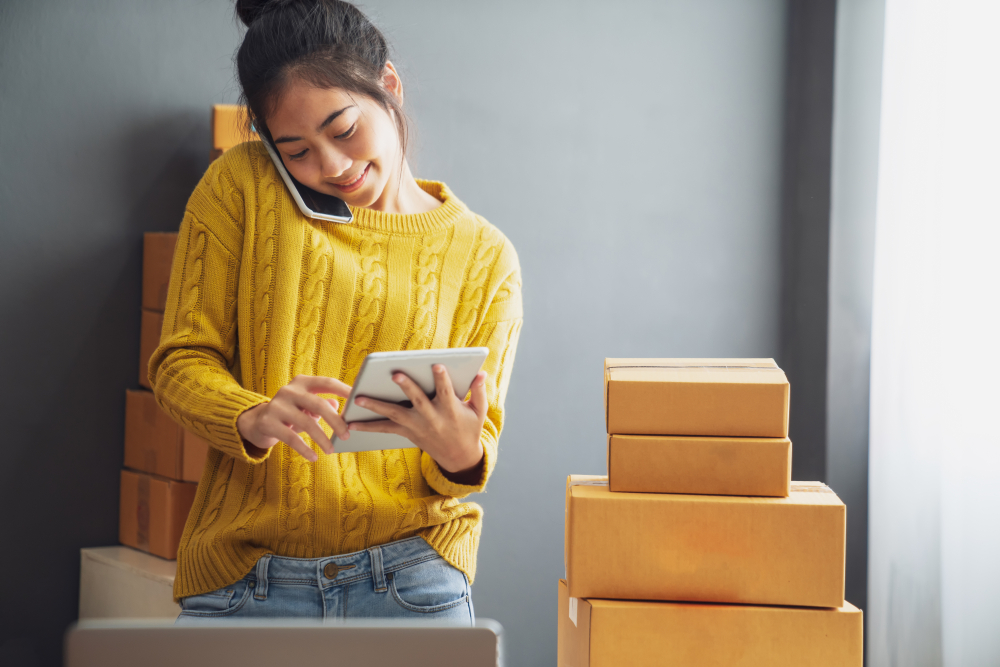 Online sales growth slows, but remains in double digits
Some had speculated that the reopening of non-essential retail stores could signal a reverse in the upward trajectory of online spending. That wasn't quite the case…
As consumers flocked back to physical stores, online spending didn't increase as quickly as it had in previous months during lockdown. However, the outlook is still positive.
According to findings from the IMRG Capgemini Retail Index, shared by Retail Week, overall online sales were up 10.2% in April compared to a year earlier. But figures compared to the previous month show online sales were down 12%.
Year-on-year sales growth for April was also below the three-, six- and 12-month rolling averages – all around the 50% mark.
But while online sales were strong in some categories – the fashion sector, for example, was up almost 61% – not all retail categories had the same good fortune.
During April, health and beauty products reported a 9% slump in sales, demand for garden products declined by 13%, and electrical items saw their first drop in sales in 19 months, falling nearly 4%.
Speaking about these findings, Andy Mulcahy, strategy and insight director at IMRG, said: "While online growth might have dropped away from 70-80% between January and March to 10% in April, this is largely as growth rates are now comparing with pandemic-period rates from 2020."
As Mulchay pointed out, it's hard to build upon such strong performance.
He continued: "The rate of online growth is currently somewhere between average and good […] As people get more options for spending their money in late May and into June, that will provide a sterner test."
Lucy Gibbs, managing consultant and retail lead at Capgemini, added: "We can see the impact of the reopening of the high street when we look at month-on-month figures; however, despite the strong growth, we would typically see April compared with March as flat – this year April is -12% lower."We predict that online demand will remain strong, but that's not to say that customers aren't keen to get back shopping in physical stores now that they are open again. You need to be prepared to battle the competition and deliver the best possible experience – need some help? Get in touch with the team at Delta today: hello@thedeltagroup.com.