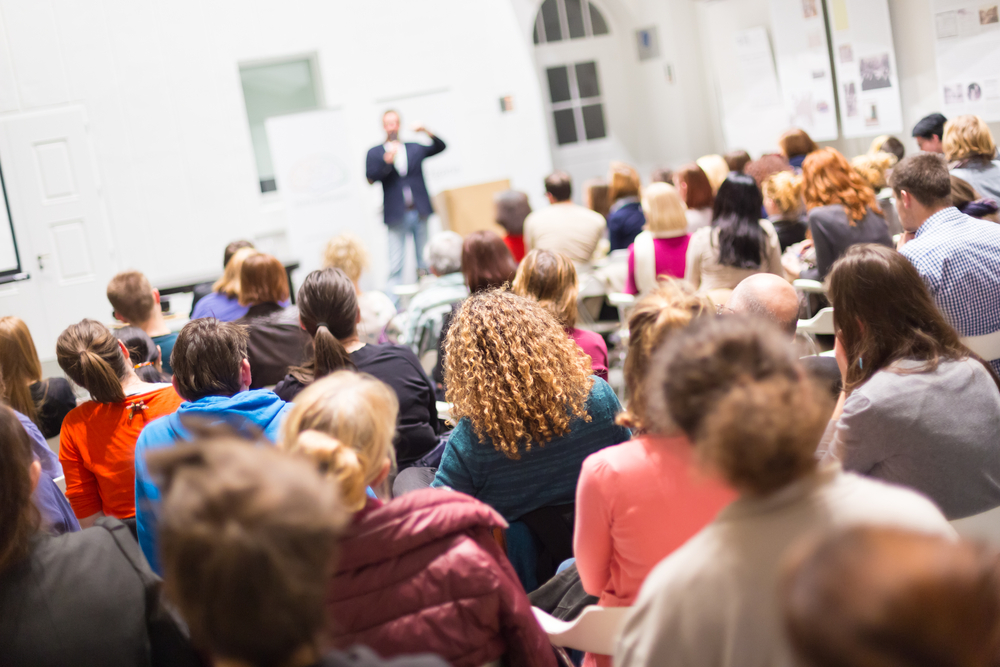 Events are making a return. And they're going to be more experiential than ever
Before Covid turned the way we work on its head, in-person events and meetings were a big deal. They allowed professionals to network, get away from their screens, and – dare we say it – have fun.
But the flipside of this was that events happened all the time. This meant they were time-consuming and could go on long past traditional office working hours.
Of course, that was all before the pandemic struck. Practically overnight we went from in-person events and meetings to the online variety, sometimes back-to-back. Zoom fatigue took hold and business professionals were as busy as ever – just in their own homes, rather than the office.
Today, as restrictions start to lift, the vaccination roll-out continues and offices begin to open their doors once more, employees are taking stock. For most people, a return to normality is welcomed. But many have become more mindful about how they spend their time, money and energy.


Are we ready to return to in-person events?
Events are still a crucial part of any marketing strategy, so it's good to know that sentiment surrounding in-person events is largely positive. 
According to a survey by global event consultants Global DMC Partners, 70% of event planners are preparing to hold physical events by Q4 of 2021.
But while a return to events is a given, we shouldn't expect them to be the same as pre-pandemic. Companies will be looking to create a balanced portfolio of in-person, hybrid and virtual events. The Global DMC Partners research revealed that many events will be much smaller, may require proof of Covid vaccinations, and could include testing on arrival. 


IRL vs virtual events
In-person events might be poised to make a comeback, but they're going to have to be carefully considered and more intentional than ever before. So, we can say goodbye to events as we know them, and hello to a less hectic, more deliberate pace going forward.
According to Erica Metzger, beauty and fashion director at Better Homes & Gardens, you can describe these new-look events in one word: efficient.
Virtual events tend to work best when they are limited to around 30 mins. That's just enough time to deliver a short, streamlined, informative presentation. But that doesn't leave much time for the 'experiential' element. And it's no secret that experiential can struggle to translate into a virtual forum.
While many miss the dynamics of an in-person event, it seems virtual events are likely to remain part of the events landscape post-pandemic. After all, they save time and make events more inclusive to attendees who are not able to get to a physical location. The expectation is that hybrid events will become more mainstream, offering guests a virtual option alongside an IRL experience. That way, everyone gets to take part – and event organisers can reach out to a much wider audience.


The new in-person events: 3 questions
With so many people keen to see the return of events with a more experiential focus, organisers need to be mindful of new challenges and considerations.
1 How to add value to an event?
You don't want to organise just any event. You want an event that feels poignant, makes attendees feel special and creates an experience to remember. Product trials, demos and other in-person experiences are hard to replicate via virtual events, so will be welcomed by attendees. 
2 What Covid safety procedures are required?
For some attendees, the idea of returning to in-person events could cause some feelings of anxiety. It is important to make sure guests are fully aware of the safety measures being taken and the Covid-safety procedures being followed. 
Be very clear about mask wearing, on-site testing, or vaccination status checks. Equally, the size of an event could have a bearing on how comfortable a guest feels. Larger events aren't going to appeal to everyone. Smaller events can result in more meaningful interaction and offer value to brands and attendees alike. 
3 Is an in-person event absolutely necessary?
One really important question any event organiser needs to ask themselves in 2021 is whether the need to gather in person is absolutely essential. If it is, then the wheels for a physical event should be set in motion. But if it's something that could work just as well via Zoom, then that option needs to be thoroughly explored. 
As we move forward, people are going to become more selective about which events they actually attend – so the more experiential, the more appealing an event becomes. Meanwhile, travel is also going to be a major consideration for some attendees, not just because of the time it takes to get to and from in-person events, but also because of health and safety concerns when taking public transport.
At Delta Group, our experienced experiential team can help bring your in-person or hybrid event to life and engage with consumers post-pandemic. We bring brands to life, deliver memorable experiences and can help you reach your audience. 
To find out more, get in touch with the team today at: hello@thedeltagroup.com