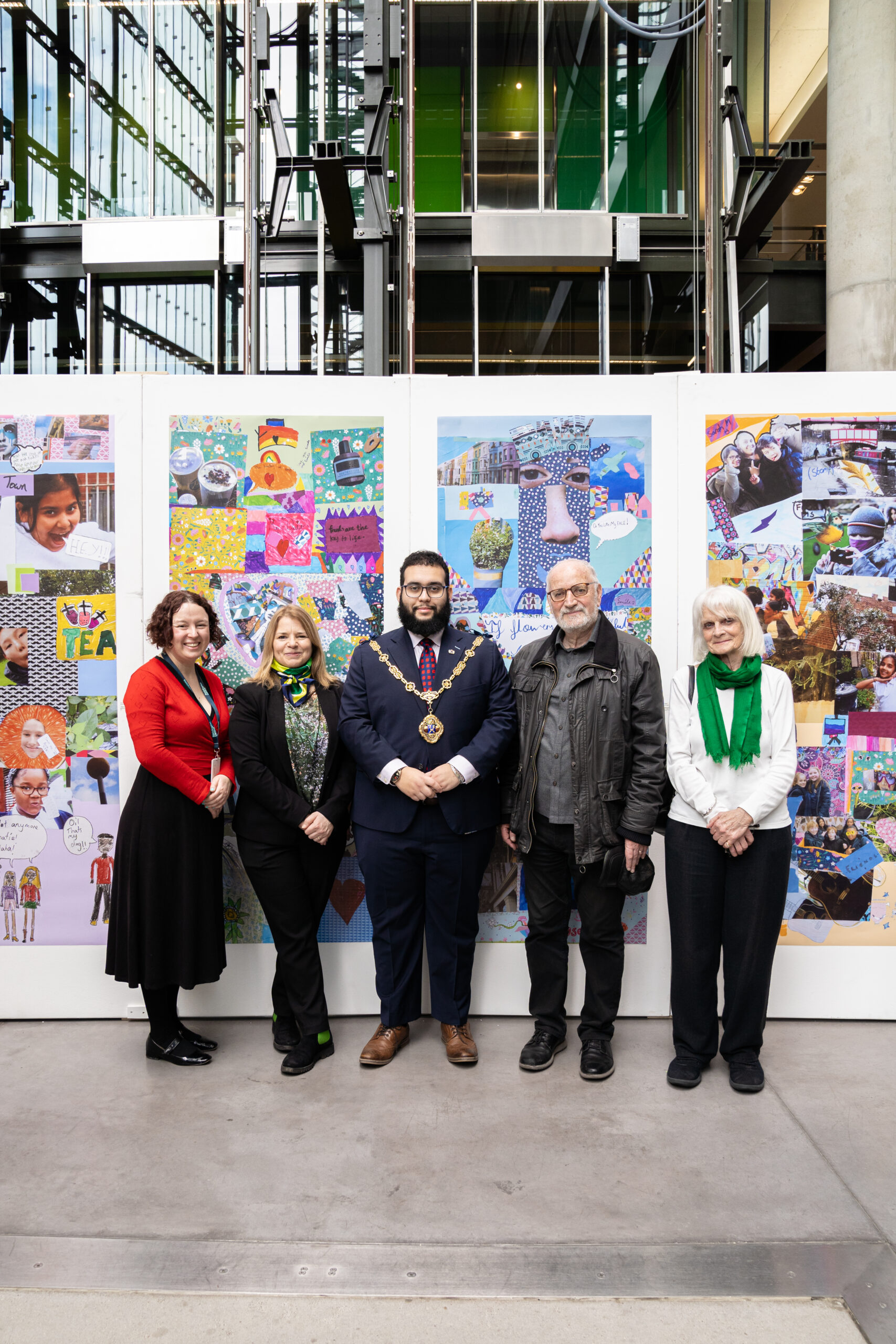 The Delta Group was able to support Paddington Arts in a unique local project in the Paddington area of London recently. British Land campus Paddington Central hosted the finale exhibition. Local art organisation Paddington Arts worked with three local Primary Schools and introduced over 300 children aged 9 to 11 to the world of photography and collage. The project aimed to encourage children to explore their environment and gain inspiration from people, places, and nature.
As part of the project, the children went on a photowalk in the surrounding area, taking pictures based on shapes and colours chosen by each group. They then selected their favourite photographs and used mixed media to create individual and group collages.
Artist Gail Astbury curated the exhibition, using the collages to create giant printed panels for display. As a specialist printer and point of sale manufacturer, Delta was pleased to provide the printed posters for the exhibition and connect with the local community.
The exhibition is on public display at 2 Kingdom Street in Paddington Central and runs to April 14th 2023. It was opened by the Lord Mayor of Westminster Hamza Taouzzale, on March 22nd. The artwork on display provides a unique glimpse into the local neighbourhood from a child's perspective, showcasing the children's creativity and imagination.
Steve Shaw, Director of Paddington Arts, said: "It was great fun working with all three schools. The Photowalk was an opportunity for the children to explore their local area, and take photos of shops, buildings, people nature, animals and their friends. The children learned that focus and technique, combined with imagination and creativity, is the recipe for achievement and success for any aspiring artist."
Parents who attended the exhibition also provided positive feedback, commending the project for its creativity and passion "Thank you all for your fantastic artwork, creativity and 'colourfulness'. A real joy to see our area through a new lens!"
Paddington Central is home to many well-known businesses including Microsoft UK, Vodafone and Visa Europe.  Paddington Arts were a recipient of the inaugural Paddington Central Community Fund. You can find out more at: https://www.paddingtoncentral.com/community-fund
The Delta Group supports a number of community initiatives.